Are you thinking of getting a hot tub for your home? Are you wondering if owning a hot tub will be a huge responsibility because of its maintenance? If so, let us help you with it right away. Maintenance of a hot tub is not difficult if you use the right products that keep your hot tub water clean for at least three months. This way, you won't have to worry about cleaning the hot tub water for a substantial time; instead, you can keep enjoying your time soaking. The best way to achieve hassle-free hot tub water maintenance is by using a chemical free hot tub treatment.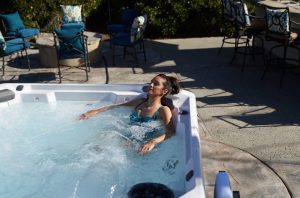 Such a hot tub water treatment uses no chemicals yet maintains clean water for up to 3 months. You don't have to worry about it until the next cleaning cycle. Now that this concern is out of your way, do you still need any more convincing to buy a hot tub? If so, here's how having a hot tub can make you highly productive. 
Morning Soak

: A 20-minute soak every morning can benefit you in various ways. Firstly, it can help you avoid the snooze button and get out of your bed with energy. It can energize you to take on the day with a positive mindset. 

Get New Ideas

: Having a hot tub gives you a quiet and calm place to really help you focus. You can get new ideas for solving critical issues in your life. Or just have some ideas that make your life awesome. 

Soak After Workout

: Do you work out every day? If so, having sore muscles can decrease your efficiency during the day. However, soaking in the hot tub before and after working out can be highly beneficial. The heat can help increase blood flow in your body, heal any internal injury, and reduce the soreness of the muscles. 

Spend Time With Your Family

: Once you are back home, you can spend some relaxing time with your family in the hot tub. It helps you create a comfortable and cosy environment for your family to have deep conversations. 
As you can see, having a hot tub can improve your daily life. And by using chemical free hot tub cleaner products, you can make the overall experience hassle-free and enjoyable.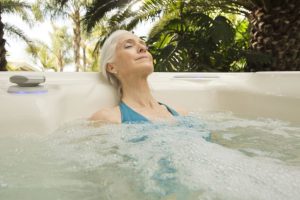 Now, several brands offer high-quality and robust hot tubs. However, only a few companies offer chemical-free hot tub cleaning products. Hence, at SpaSolution®, we strive to bring a complete range of chemical free hot tub water maintenance products. Our range is enzyme-based and hence is all-natural. It cleans the hot tub water efficiently and maintains it for 3 months. 
Check out our product range now.