Are you in the market to purchase a hot tub? If so, you are in for a relaxing and soothing time every day. Soaking in the hot tub water offers you several benefits such as improved sleep, a decrease in hypertension, stress, and anxiety, soothing muscle pain, and more. Moreover, if you use a natural hot tub cleaner treatment to clean your hot tub water, you can also get rid of skin and hair irritation. So, overall buying a hot tub will be the best decision you can make for your health.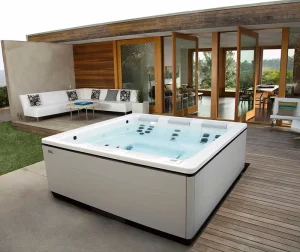 However, there are several hot tub options available on the market. And choosing the best hot tub for your needs is critical. Here are a few questions you must ask before buying a hot tub for yourself. 
What should be the size of my hot tub?
This is the first question to ask yourself when buying a hot tub. Hot tubs are available in different sizes on the market. Ask yourself how many people are going to use the hot tub. Will you have your friends and other family members over at your house for a hot tub party? Is the hot tub to be used for private relaxation? Answering these questions of who and how many times the hot tub will be used is important to find the right size of the hot tub. 
What features do you want in the hot tub?
Hot tubs come with different features which include varied design options, water options, jet spray features, and more. Also, there are hot tubs specifically made for a nearly chemical free hot tub treatment reducing the chances of the chlorine smell and other associated health risks with it. Hence, when you go to buy a hot tub, ask your dealer about technology features, the number of jet sprays, the position and design of jet sprays, compatibility with the saltwater system, use of chemical-free hot tub treatment, and more such questions. 
How much is your budget?
Hot tubs have a varied price range. So, knowing your budget is crucial to buying the right hot tub that fits your budget. Ask your hot tub dealer how the different features of the hot tub will affect the price. Ask about different hot tub models that are value for money. Ask about the price comparison for different models of the hot tub of the same size.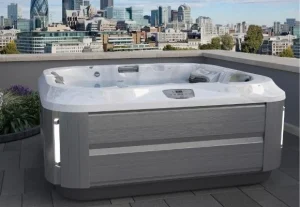 This will help you find the right hot tub that offers you the desired features and value for your money. 
If you want more such hot tub usage and cleaning tips, make sure to keep reading our SpaSolution® blog.
At SpaSolution®, we offer a wide range of chemical free spa maintenance products along with tips and tricks to use your hot tub efficiently. 
Contact us now to know more.