Choosing a hot tub that is right for you is a important because it is a considerable investment. There are a variety of brands from which to choose, with a wide range of feature items. Shopping around for the best value takes some time and effort, as this investment will last for years.
A Hot Tub Is A Great Investment
The benefits of a hot tub are immeasurable, as they are relaxing, enjoyable, and good for your mental and physical well being. A hot tub is an investment that can be enjoyed by the whole family, not to mention an entertainment source to share with your friends and relatives. Soaking in your near chemical free spa improves the overall quality of your sleep, especially if you enjoy the experience in the evening. Hot tubs that use a natural spa cleaner help to ease your sore muscles after physical or strenuous activities, as well they are beneficial to help relieve pain associated with arthritis. Additionally, chemical free spas work well to reduce stress and anxiety associated with the demands of a busy life.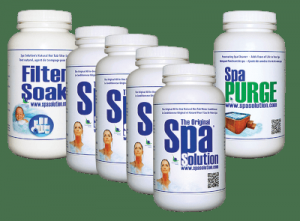 There are so many choices available when it comes to choosing the right hot tub. The size of the spa is an important consideration, as hot tubs range to accommodate two people all the way to seven people. With this in mind, you should consider whether the hot tub will simply be used by family members or whether it will also be intended for socializing with larger groups of friends and extended family.
In addition to the size, hot tubs also offer a variety of options to enjoy that may or may not fit your needs. Spas have options that include different jet systems, water features, built-in lighting, and remote controls to adjust temperature. For instance, jet systems are suitable to relieve sore muscles and joints, while built-in lighting creates the perfect ambience for night time soaking. Using a natural hot tub cleaner can make your hot tub experience that much more enjoyable and healthier.
In the age of protecting the environment, everyone wants to save on energy. Searching for an energy-efficient hot tub may be an important consideration, especially during the cold winter months of the year. To help the environment and your pocket book, look for brands that offer insulation and equipment that work to reduce energy loss and that increase energy efficiency. Also ensure that you use natural hot tub cleaners, as they protect the environment as well. It's a win-win scenario when you can save money and help the environment at the same time.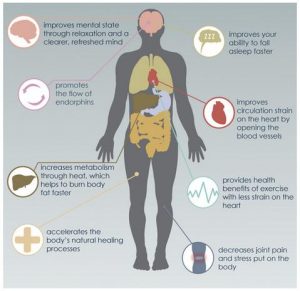 Purchasing a hot tub is an invaluable investment. In order to enjoy your investment for many years, remember to consider the precise options that will serve your needs, use a natural hot tub cleaner, and choose a spa that is energy efficient.
Hot Tubs are good for the Body!